Have you ever gone to bed early and woken up the next day feeling just as tired as if you had gone to bed at the same time you usually do? Yeah that's me today. With the added frustration of still being just as tired as any other day. I need a nap and it's only 9am. Wah. So here are some pretty's to look at because my brain can't formulate complete sentences...
I mean come on how cool is a honeycomb wall made from decals? From PureHome
If you want a good time waster, tour the new HGTV SmartHome here! I love their 3D tours.
Sneak peak of the inspiration for my next wreath. It'll be for my friend Rachel!
Similar
Proud mommy of a black cat!
...or do math...
here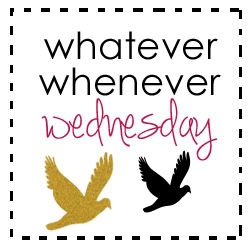 Linking up with Rolled Up Pretty and Shanna!